Concept Development
The goal for H&M was to build an inspirational fashion configurator for use in store and online.
The Virtual Mirror provides customers with inspiration, advice and builds confidence to buy. Through live video chat you'll stay in touch with a professional stylist, or friends and family.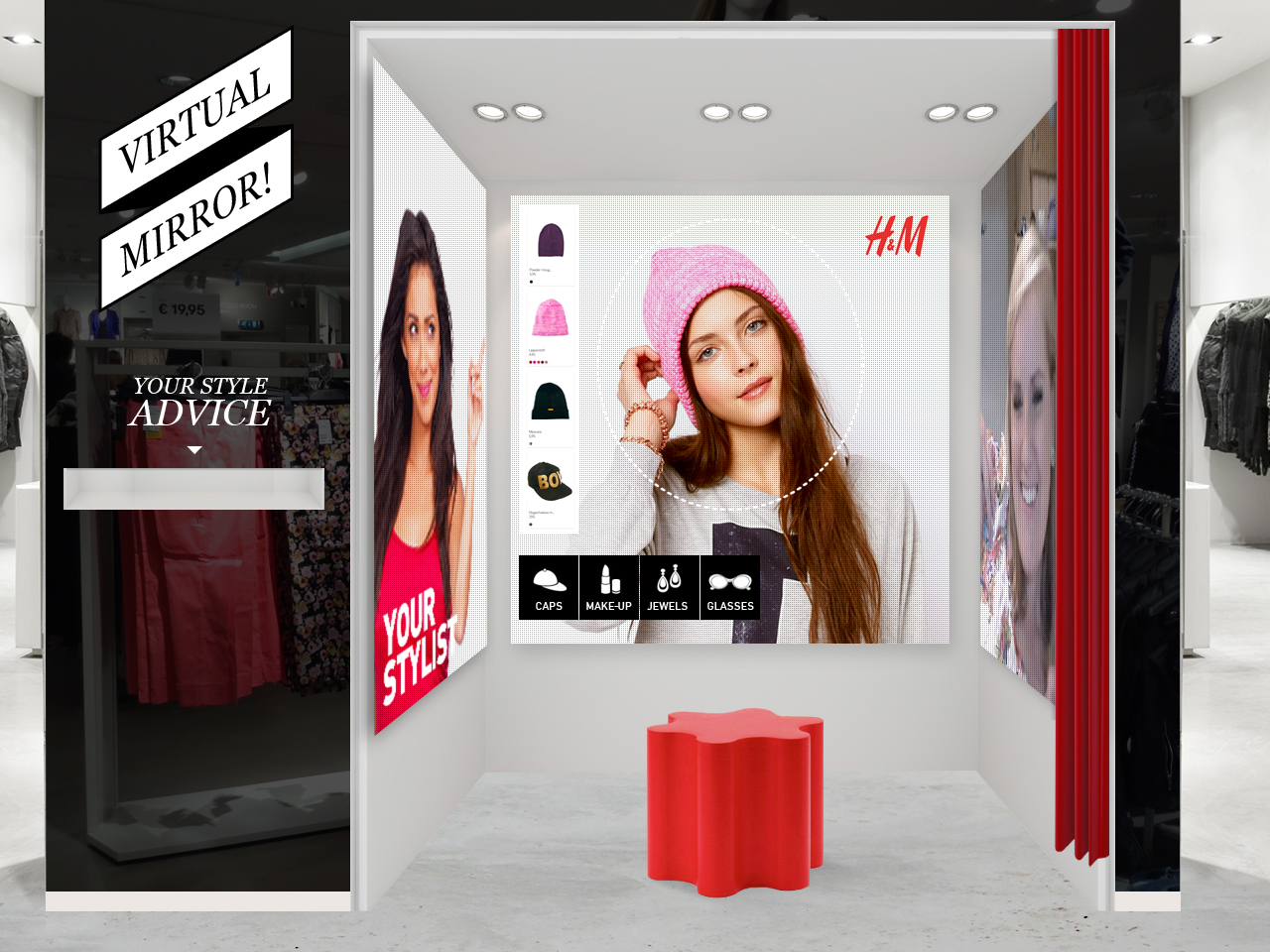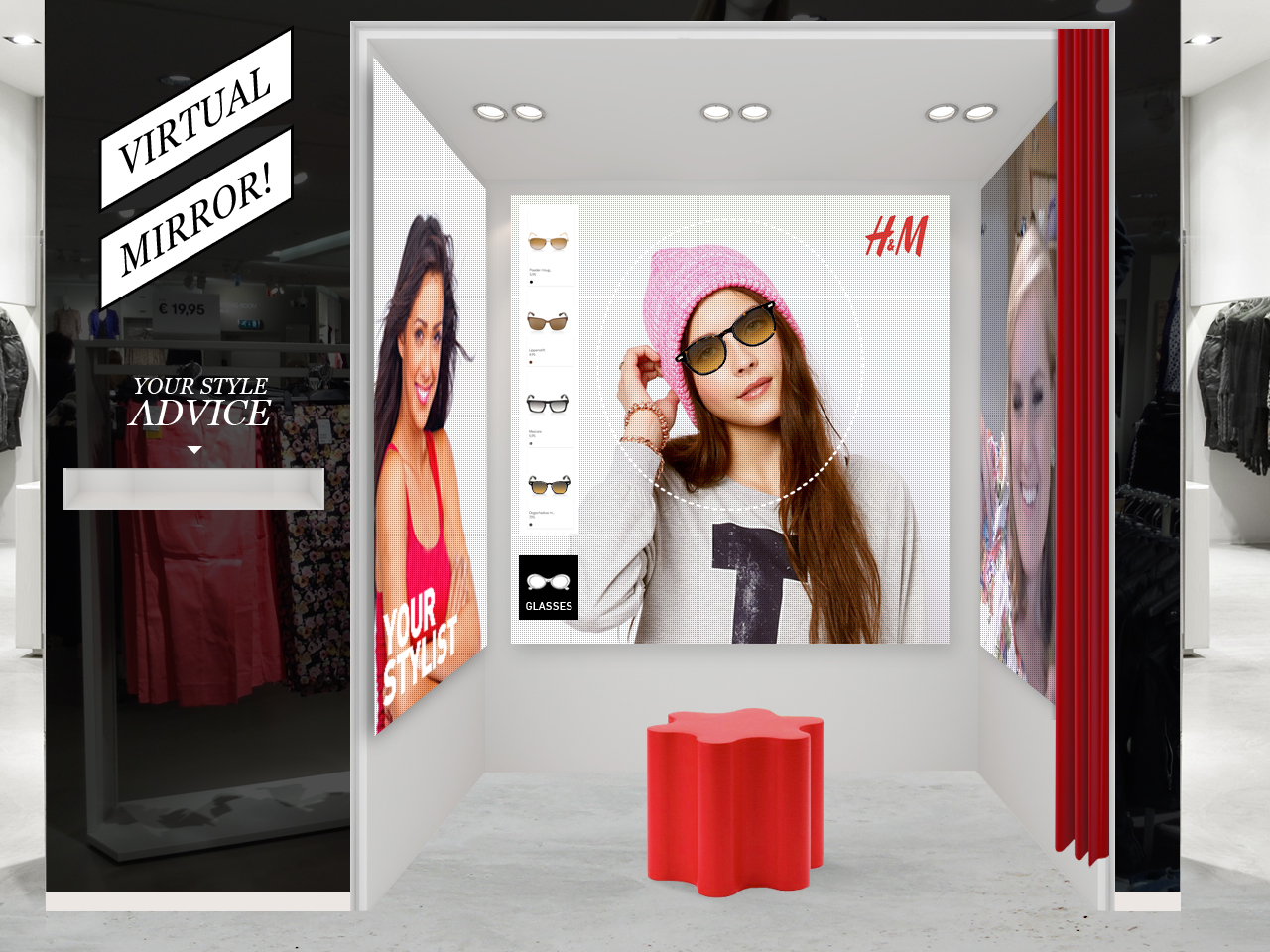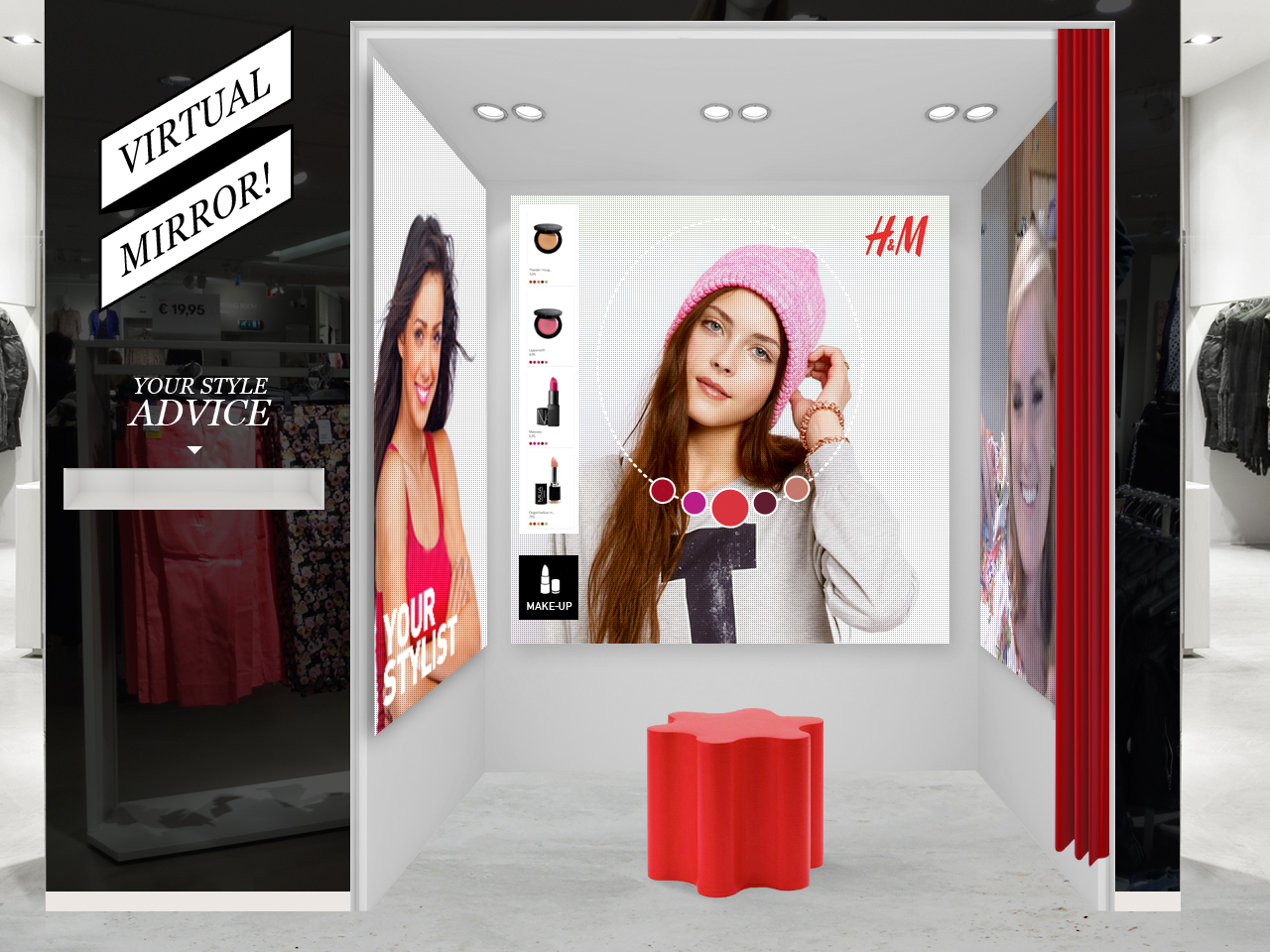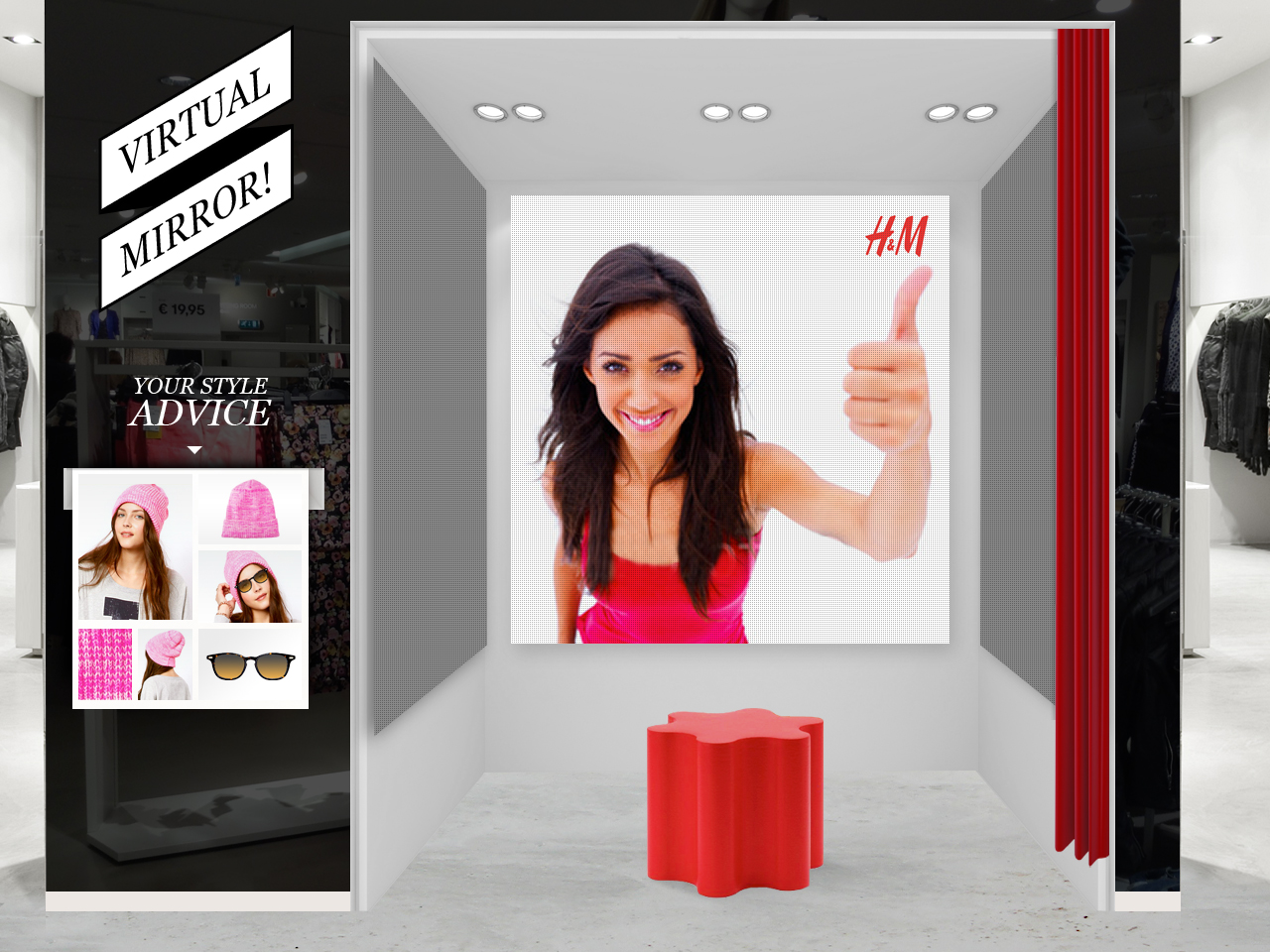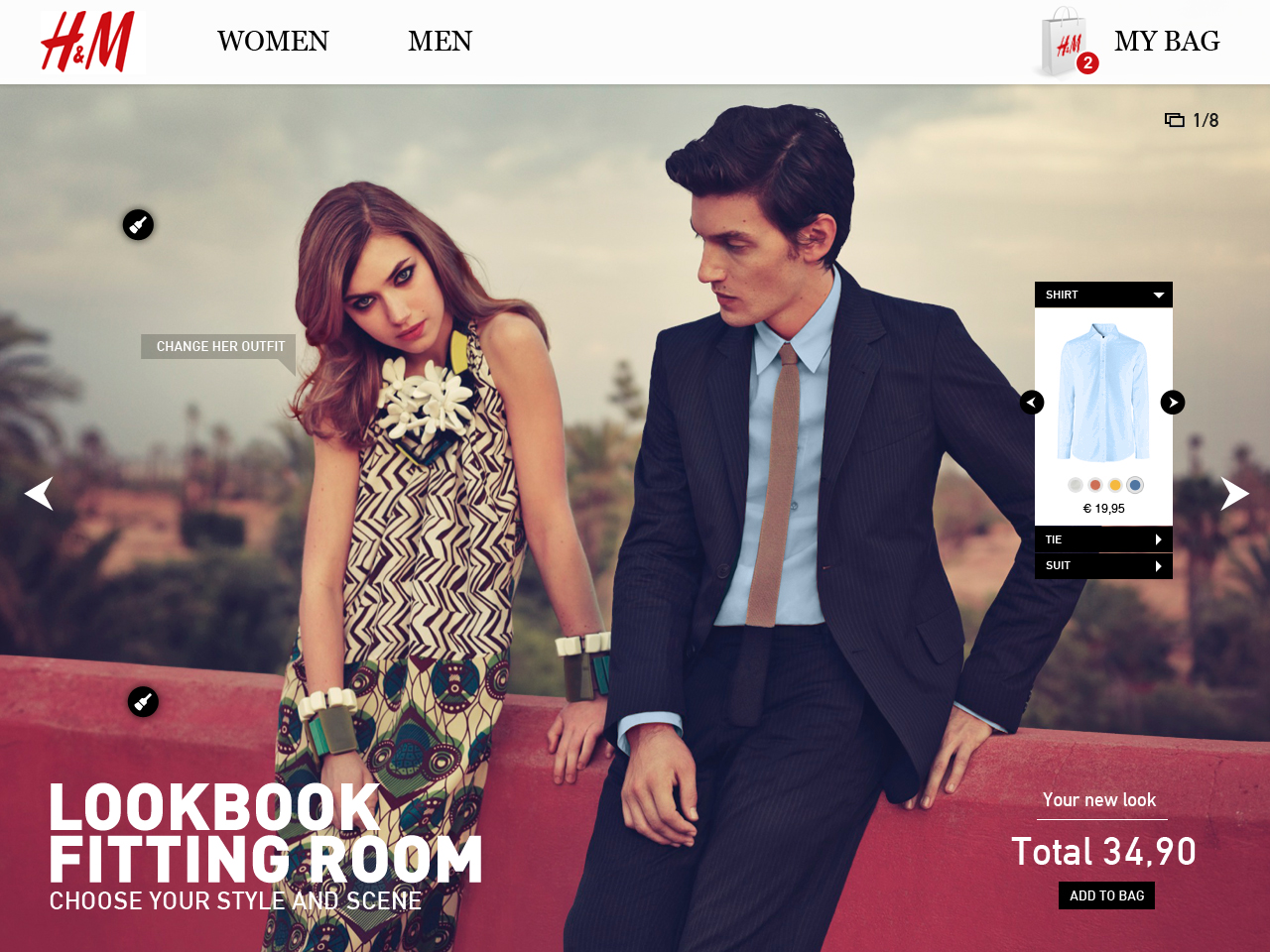 The Online Fitting-Room allows for configuration of an an existing photography. You can adjust the clothing and adapt the environment accordingly.